Barrefanno fayyaa

Dhukuba busaa

Dhukuba xannee

Garaa kaasaa

Qoricha malee

Qulqullina nyaata

Tasiboo
Qaama Gubaa
Golfaa
Burn (Gubaa)
Unconciousness
Being chocked
Nyaata (Nutrition)
Your comment on the site

Uf wallaaluu

"WHEN SOMEBODY IS UNCONSCIOUS

"

Unconsciousness is a condition where by the mind is temporarily or permanently deprived of awareness, the mind is not able to react normally or the loose of consciousness.

SOME FACTORS THAT MAY CAUSE UNCONSCIOUSNESS

1. Reduced blood supply to the brain

2. Low level of oxygen in the blood

3. Low level of glucose (sugar) in the blood

4. Intoxication of the blood

5. Low level of body temperature (hypothermia). Normal body temperature. 37 degree centigrade.

6. High level of body temperature (hyperthermia)

HOW CAN WE HELP THE UNCONSCIOUS PERSON PRE-HOSPITAL ?

If we find some body that is unconscious please check or examine if the individual reacts to your call. It is simple we can save life

.

Check Responsiveness

1. gently shake the shoulder

2. call or talk to the individual if he reacts or answer you

Check ABC.

A. AIR: open the airway passage:

-head tilt

-lift the chin (jaw thrust)

- check and remove if any foreign body in the mouth that might blocks the air way.

B. Breathe:

- check the breathing, listen and watch the breathing movements up to 10 seconds.

-

- If breathing is present but still unconscious:

Place the individual in recovery position which is suitable to secure free airway and easy to monitor the condition or until the person wakes up to his consciousness or until you get a proper medical help.

RECOVERY POSITION

C. CIRCULATION:

- Check external bleeding, if bleeding apply bandage compression to stoop the bleeding. Massive bleeding will cause the lose blood supply and the shortage of oxygen transport to the vital organ such as the heart and brain which will first to lead unconsciousness. Such condition needs immediate medical intervention otherwise mortality is the end result.

Or feel the pulsation of the arterial carotids. In a normal condition a person has a heart beat 60-80 per minute.

S

uppose our attempt to help the unconscious individual is not showing the singe of:

Regaining his consciousness

The absence of arterial carotid pulsation which usually very difficult to assess in a critical unconscious patient.

Breathing abnormally

Not breathing

The absence of the chest (thorax) and the upper part of abdomen respiratory movement or where the chest is not rising up and down which is a breathing movement. Normal breathing frequency or respiratory frequency is 12-20 per minute. The absence of the above mentioned for more than 4-5 minutes will deprive the heart and the brain the supply of oxygen (hypoxia), inadequate cellular oxygenation. If one can not gets immediately a life support help such incident will lead to brain damage, deep unconsciousness and finally ends to cardiac arrest (heart stoops to function) which results to mortality (death ).

As a car can not work with out fuel so is a human body with out continuous supply of oxygen. Then one should call for advance medical emergency help immediately and in the min time some body at the spot must start a basic life support.

6. Start the basic life support if there is not a sign of life or the individual is not breathing, not breathing normal or no sign of pulls at all. Detecting the pulse of unconscious individual is very difficult unless a trained medical person does it. (It is advisable that one has to have the training how to perform the basic life support).

The latest update of basic life support is:

30 heart compression and 2 effective mouth to mouth breaths.
30:2 ratios. A compression rate is 100 per minute. NB! No interrupt
during the basic life support until one gets advance emergency
medical help.

A) If one is alone in such incident, first start with 30 chest compression and then 2 mouth to mouth air breath. Continue the procedure until you get assistance.

The procedure of Chest Compression:

Stand on you knee close to the individual's upper body (chest)

.

Place your two flat hands with straight arms (see the illustrations) in the middle of the two breast nipple (chest bone) which is close to the heart

.





Give a pressure right down (compression) to the assigned spot (chest bone) 4cm-5cm deep. As the heart is in area where we give pressure, the blood will pump out of the heart to the body.

The amount of continuous chest compression (pressure) is 30 or compresses the chest 30 times with a rate of 100 per minute. For every 30 chest compression we give two mouth to mouth air breaths.

Artificial breathing:

Lift the chin or jaw thrust

Tilt the head to open airway

Close the nose and give two times mouth to mouth slow air breath and at the same time you observe as the chest is rising up and down which a sign that air is moving in and out of the lung.

MOUTH TO MOUTH AIR BREATHING:

NB. Donít hesitate to help but in order to avoid contagious diseases use a disposal mouth to mouth protection or a clean handkerchief with a hole that fits the mouth shape in case of a strange person whom we donít know or a person with contagious disease.

Chest compression and artificial air breathing continues with out interruption in a ratio of 30:2 until one gets advance emergency help or may be until the individual comes back to life. Such opportunity of survival may happen if the basic life support begins at once with people who can do it and if the individual has no serious heart problems prior to cardiac arrest (heart stoop)

B) If you are two individuals, one starts first with 30 chest compressions and then the other person gives 2 times mouth to mouth breathing. The mouth to mouth breathing comes right after every 30 chest compression.

---

AN APPEAL FROM WOFO: IF THERE IS AN OPPORTUNITY EVERY ONE OF US SHOULD LEARN THE BASIC LIFE SUPPORT AT OUR RESPECTIVE OROMO COMMUNITIES. WE CHALLENGE OROMO MEDICAL PROFESSIONALS TO ENGAGE IN THIS MATTER, IT IS OUR COLLECTIVE RESPONSIBILITIES.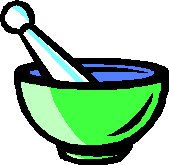 WALDAA OGEEYYII FAYYA OROMOO (WOFO)
OROMO HEALTH PROFESSIONALS ASSOCIATION